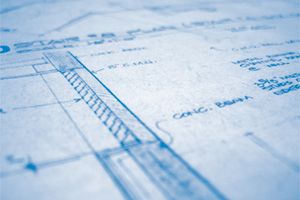 Meridian Group of South Florida, Inc. is committed to providing you with the very best in surveying and mapping. We approach every project focused on impeccable accuracy at a reasonable cost.
For over 20 years, Meridian Group has been surveying and mapping sites all over the State of Florida and has established itself as a leader in the industry. Ingenuity and an eye for solutions make Meridian Group the obvious choice for your surveying and mapping needs.
Residential Surveys
If your upcoming home purchase or residential construction plans require a land survey, we can provide one in a timely manner and at a reasonable cost. Whatever the deadline, be it a closing tomorrow afternoon or a planning and zoning meeting first thing Monday morning, you can count on us to do everything possible to get your survey completed on time. 

Commercial and Industrial Surveys
From the pre-design phase of a project through construction and delivery of asbuilt surveys, we form alliances with engineers, contractors, inspectors and specialized trades people with eyes always on timely completion and focus on cost control.
Meridian Group is known for:
Longevity
On schedule completion.
Final product exceeding expectations.
Honesty, integrity, and great value.